G Suite Packages and Pricing
For 30 users or more, contact our sales team to get a special price promotion.
Demeter ICT, one of the largest Google partner in Thailand.
Trusted by 2000+ customers.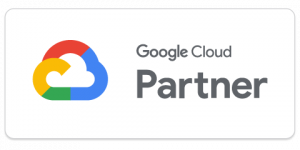 *Offer available to new G Suite customers only. This introductory price only available for the first 20 users added, for 12 months. Standard pricing will apply to all users after 12 months. Customers may cancel at any time.
• Email address for businesses E.g. you@yourcompany.com
• 30 GB of cloud storage
• Work on the same document file Real-Time
• 2 Step Verification
• Video conference through Hangout Meets with 100 accounts
• Email address for businesses E.g. you@yourcompany.com
• Unlimited cloud storage (5 users or more)
• Work on the same document file Real-Time
• 2 Step Verification
• Video conference through Hangout Meets with 150 accounts
• Google Vaults; permanently prevent data loss
• Shared Drive: the main drive of the organization
• Google Cloud Search; search for any user's data in the organization
• Email address for businesses E.g. you@yourcompany.com
• Unlimited cloud storage (5 users or more)
• Work on the same document file Real-Time
• 2 Step Verification
• Video conference through Hangout Meets with 250 accounts
• Google Vaults; permanently prevent data loss
• Shared Drive: the main drive of the organization
• Google Cloud Search; search for any user's data in the organization
• Cloud Identity Premium; manage users, apps, and devices from one console.
• Prevent sharing of sensitive data (such as ID card number) without permission.
• Access Gmail in BigQuery