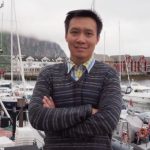 Issarin Pataramai
TEAM Group of Companies
Google Apps assist our staffs to work from anywhere and any devices with mobility. Previously, our staffs either kept the working files in the computer at the office or did not bring the files or notebook with them, they are unable to access and tackle information required promptly. Despite, we earlier invested a lot in hard drives for email, however the capacity never meet our business growth and day-to-day operation. Our consulting staffs were also hassle with the project timetable arrangement. The Google Apps for Work is the right solution for us, because our business need a lot of collaboration among staffs. We need to develop our internal knowledge all the time.
It is not easy to deploy such an efficiency system, like Google Apps for Work, in big corporates, such as TEAM Group. We need to push and make a clear understanding to our staffs in the whole organization via our own Change Agent Team. Apart from selecting world class solution, like Google, we need to partner with Google coworker who has high experience in Google Apps deployment is another key success factor. We then hire Demeter ICT as our key partner in this project.
Click here read a case study: TEAM Group of Companies reengineers the process and increase efficiency toward digital organization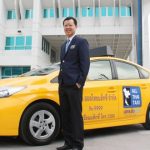 Anan Wongbenjarat
All Thai Taxi
Google Apps for Work (G Suite) enhance the interoperability of us. Especially in the transportation business that must be managed to ensure internal coordination. G Suite reduces duplication of work together very well such as vehicle information ,maintenance ,appointments ,Documents Bill and Contacting partners .No matter where Our employees are able to work with the same data through portable devices or computers
In terms of investment, using Google for Work seem having a global IT system, Google (Google) to be used in organizations with a reasonable cost. No investment in hardware and system security itself.
If you want it to work at the same level in order to raise the inner workings of the organization, it will require enormous investments.Google for Work (G Suite) is suitable for organizations without large IT team to administer or general business from small to large. Both in terms of functionality and cost.
Click here to read a case study: Thailand All taxi companies bring G Suite to use for optimization and reduce the cost of business