WHY G SUITE TRAINING WITH DEMETER ICT?
G Suite Expert Team
Our training course is designed by G Suite Expert team with a strong experiences. The training is an in-depth knowledge program to make sure you are capable to use G Suite at your workplace.
G Suite Exam Preparation
There are many cases the users would like to attend G Suite exam proficiency exams. Our team is able to assist you to prepare the knowledge and tutorial sessions for G Suite examination.
Customized In-House Training Course
We provide the customized in-house G Suite training program according to your requirement. We understand the different background and preference of each client.
Fully Utilize G Suite Functionalities
Not many people understand how to fully utilize G Suite at the workplace. Our training program prepare you to use G Suite at the maximum benefits and worth an investment.
Free Support through out Subscription Time
We provide you a free support through out G Suite Subscription time. After the training, you can come back and call us for any question with regards to G Suite functionalities.
English Training Version Available
We understand a multinational business environment. That is why we adopted an international working style and also provide English language training course upon requested.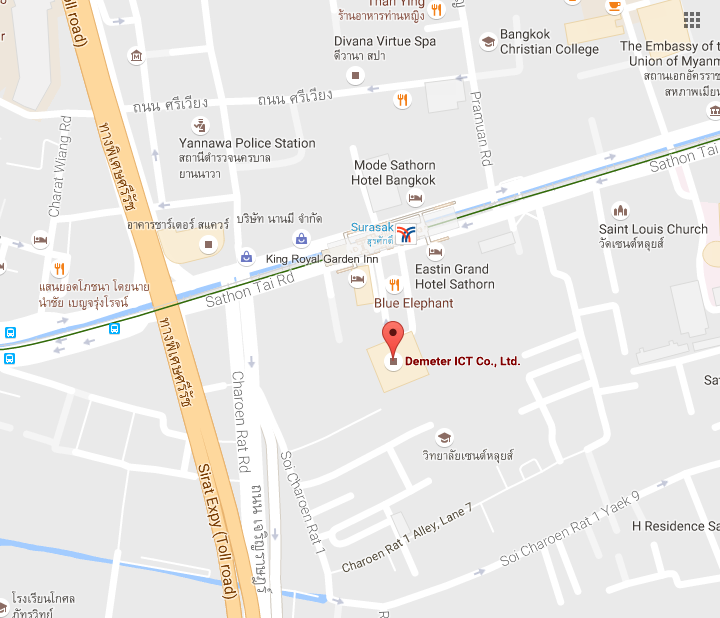 WANT TO GET MORE INFO? CONTACT US AT
Find more information about our training courses and other services.
DEMETER ICT COMPANY LIMITED
Postal address: 43 Thai CC Tower, 27th Floor, Unit 272, South Sathorn Road, Yannawa, Sathorn, Bangkok 10120, THAILAND
Phone: +66-2-6759371
Email: support@dmit.co.th
Facebook: demeterict