Experts share the CX strategies that make a real difference.
A lot of companies react to growth pressures by trimming their customer support budget. That may provide some quick breathing room, but it's not a prudent long-term solution.
After all, it's cheaper to retain a customer than to acquire a new one. And when we polled consumers on what factors inspire the most brand loyalty, 57% cited good customer service, making it second only to price.
Luckily, there are ways to invest in better customer service without ballooning the budget. Simple changes and small initiatives can have an outsized impact on the customer experience.
We asked our own CX experts which of the smallest adjustments make the biggest differences. If you're wondering how to improve customer experience without committing too much time and money, here are five simple tactics that you can get started on right away.
1. Don't leave customers in the dark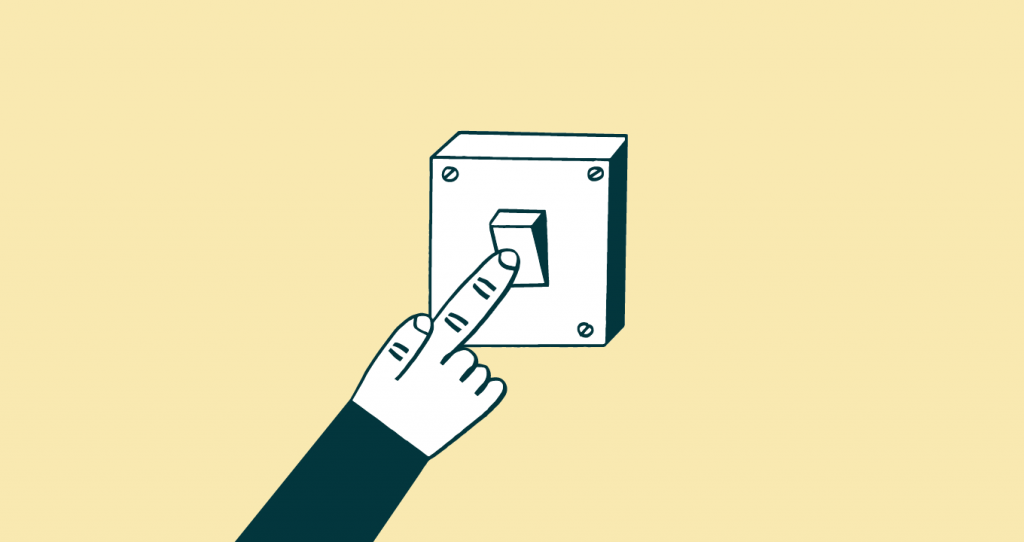 Give customers a heads-up about how their customer service experience will play out to avoid frustration down the road.
Brian Reuter, Director of Customer Success at Zendesk, says it's best to set expectations about the best way to interact and get support from your company : "If you send an email into my support team or my success team, and I give you an immediate response that says, 'we typically get back to you in about four hours,' you're much less likely to get frustrated." – Brian Reuter, Director of Customer Success at Zendesk
Without any guidance, a customer might expect to hear back right away and get more annoyed the longer they wait.
Send automatic emails establishing clear timelines for a response, and tell callers on hold how many customers are ahead of them. If you have to get back to someone with a follow-up call or email, let them know when they can expect the next exchange.
This isn't just a good practice for support teams but also for all customer-facing departments.
"The same goes for customer success or sales," says Brian. "Just be clear with what your expectations are so that you can be on the same page, and the customer doesn't feel like they're in the dark waiting on you.
2. Talk to the people who know your customers best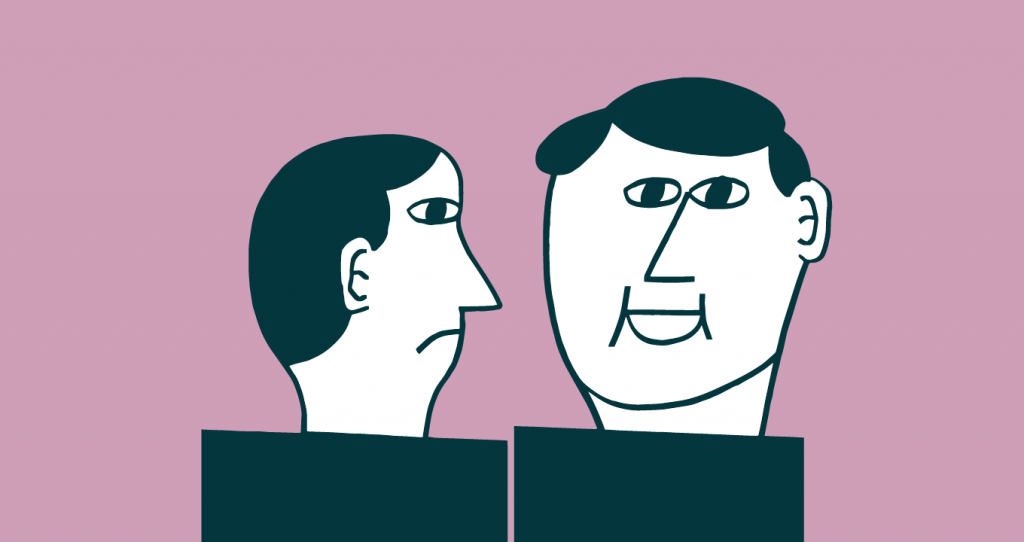 There are a lot of customer service metrics you can track and analyze to improve the overall customer experience. But it's also a good idea to regularly ask your staff for qualitative feedback. After all, they have firsthand knowledge of the most common customer complaints.
"Your customer facing teams are going to have a good feel for what the biggest customer pain points are. Do a stand up and ask, 'what's the worst part of our customer experience?"- Dave Dyson, Senior Customer Service Evangelist at Zendesk
The problem might not have an easy fix, but talking to your team can at least help you better understand what's really at stake and what needs to be done about it.
"That conversation can point you in a direction that you can then use data to verify and build a case for improvement," adds Dave.
Of course, it's important that you follow through — either by acting on your agents' advice or letting them know why you're not able to implement changes at the moment. Update your team on what you're doing with their insights. Otherwise, they'll think you're not really interested in what they have to say.
3. Embrace a "Next Issue Avoidance" strategy
Want a simple way to save your customers and agents some time? Reduce the number of necessary follow-ups with the Next Issue Avoidance (NIA) strategy — a good tactic for predicting and addressing likely customer problems.
At Zendesk, their NIA system involves proactively sending customers additional articles about topics related to their original issue.
"We say, 'Hey, a lot of people who experienced X have always experienced Y and Z, so here's some information just in case that happens to you in the future."- Holly VandeWalle-Gore, Director of Training and Quality Assurance at Zendesk Global Customer Advocacy
A good NIA strategy shows customers you're really engaged in getting them all the help they need. It also spares your support staff from spending more time and energy on future follow-ups.
4. Get your priorities straight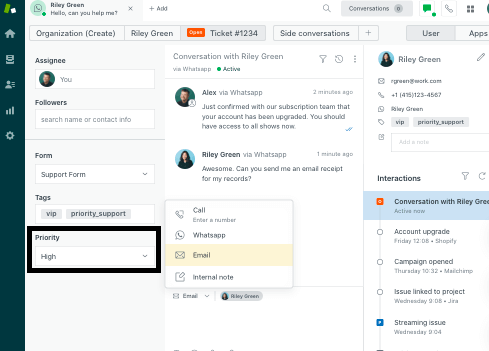 One small change that's had a big impact at Zendesk? Switching from a "first come, first served" support process to one that prioritizes complex issues over simple ones.
Holly compares it to the self-checkout line at the grocery store. If you're just buying a box of mac and cheese, you don't want to get stuck waiting behind the shopper with vodka and limes who needs an employee to come over to weigh her produce and check her ID.
"That's how a lot of our tickets were — we had a lot of people who had somewhat simple issues that were waiting behind somebody who had a much more difficult and challenging problem," says Holly.
So instead, Zendesk is now prioritizing support issues via our most popular customer communication channel: live chat.
"We opened up chat to anybody who wanted to use it, instead of charging more for it, and now we're getting to a point where we've started differentiating the type of issue," explains Holly.
Zendesk now has a system in place for determining what tier of support is required for each ticket.
"If a ticket meets one of five criteria, then it will go straight to a chat person. But if it's beyond those five things, that chat person will have a stopping point when they say, 'okay, this is actually requiring another level of support." – Holly VandeWalle – Gore, Director of Training and Quality Assurance at Zendesk Global Customer Advocacy
The system guarantees that every customer receives an initial response at the same speed. But the customers who have more complex issues are then routed to a second layer of support.
Customers typically don't like being transferred or having multiple touchpoints. That's why we take pains to ensure that they're getting a more intensive level of support due to their unique circumstance.
"We want to make sure you get the right level of expertise, and we want to make sure that you get the right person," is how Holly frames it. "It's important to prepare the customers for that experience, and let them know that this is not a penalty."
5. Don't take customer loyalty for granted
If you're serious about retention, it pays to find simple ways to recognize and reward customers for their brand loyalty. This can be anything from a financial incentive to just a simple thank you.
"You can say, 'Hey, thank you so much for shopping with us for five years,' or, 'I see this is your 30th order with us,'" says Holly.
If a customer's support issue is especially time-consuming or frustrating, just fixing it for them may not be enough. A free gift card or a discount on their next purchase may be what they need to forget the ordeal.
Companies often invite their best customers to a "preview night" for new product launches so that they can be among the first to find out what's new. You can also invite your most loyal customers to trial a new offer before it goes to market. They'll appreciate the exclusive opportunity, and their feedback may include some legitimately valuable customer insights.
One more way to improve customer experience
There are lots of simple, straightforward things you can do to improve a customer's experience. But if you're still looking for that one thing that will make all the difference, you may want to look into a comprehensive software solution that helps manage every aspect of the customer experience.
Zendesk Support is a simple and streamlined solution for tracking, prioritizing, and solving your company's customer support tickets. Businesses that use the Zendesk Explore add-on to measure and improve their CX solve 3.4 times as many tickets as companies that don't—and their customers spend 53% less time waiting for agents to respond.
Want a
really
easy way to immediately improve customer experience? Consult us for your CX Transformation and Zendesk Trial today.
KERRY EXPRESS
Demeter ICT involved in Zendesk implementation at Kerry Express, starting from customer service process design, configuration, integration with Telephony and Chatbot, training, testing, data migration and Go-Live Support. The implementation time was around two months.
LINEMAN
Demeter ICT participated in Zendesk implementation at LINE MAN WONGNAI. The scope of work is involved with customer service process design, configuration, integration with Telephony, training, testing, data migration and Go-Live Support. The system was up and ready in one month.
Cathay Pacific Airways
"As a customer-centric airline, it is essential that Cathay Pacific communicates with our customers on the channels they prefer. Messaging is fast becoming the preferred mode of communication of our customers and we're looking forward to enhancing our customer experience with these new Zendesk capabilities." - Lawrence Fong Group GM IT and Digital, Cathay Pacific Airways
TRUE
Demeter ICT helps TRUE implement the Zendesk system. The scope of work is involved with customer service process design, configuration, training, testing, data migration and Go-Live Support. This is another ideal case that the customer started from a small portion of Zendesk deployment in order to prove the concept and expand significantly during the past few years.
Riot Games
"Zendesk is very much focused on the 'player' experience, like we are. I feel like we've always been able to speak honestly with each other." Shaun 'BlueFire' Randall Product Manager Support Engineering at Riot Games
Evernote
"We love the help center in Zendesk because it's easy to use. We get some great analytics out of it in terms of which articles are being used the most. It helps us to make adjustments and to see what's helping our users." - Gerald Hastie Director, Global Customer Experience at Evernote
Tesco
"Zendesk allows us to treat our colleagues with as much care as we give our customers." - Adam Bruce Lead Product Manager, Service Desk at Tesco
Discord
"If we hadn't invested so heavily in incredible support and our customer experience, we'd probably be just another app. Even if we're just sharing cat memes, we're constantly engaging with our customers, so they feel like they really know us as people. That's a big part of our brand, and that starts with great support." - Danny Duong Director of Customer Experience at Discord
Airbnb
"Having a partner that really understands our business, and how ambitious we are, is huge—because service, at the end of the day, needs to be in lockstep with every single track of work that's happening within Airbnb." Shirley Lin Product Lead of the Support Products Group at Airbnb
Contact Us: Demeter ICT Company Limited, No.1 Zendesk Authorized Solution Provider in Thailand and APAC No.1 Zendesk Authorized Solution Provider in Thailand and APAC. [ Demeter ICT ] – Our specializations are "CX Design", "Consulting," "Implementation", "System Integration" and "Training" for Zendesk. We help clients analyse, design workflows, and build a good CX.
LINE OFFICIAL