Designed with you in mind
A conversation-focused agent workspace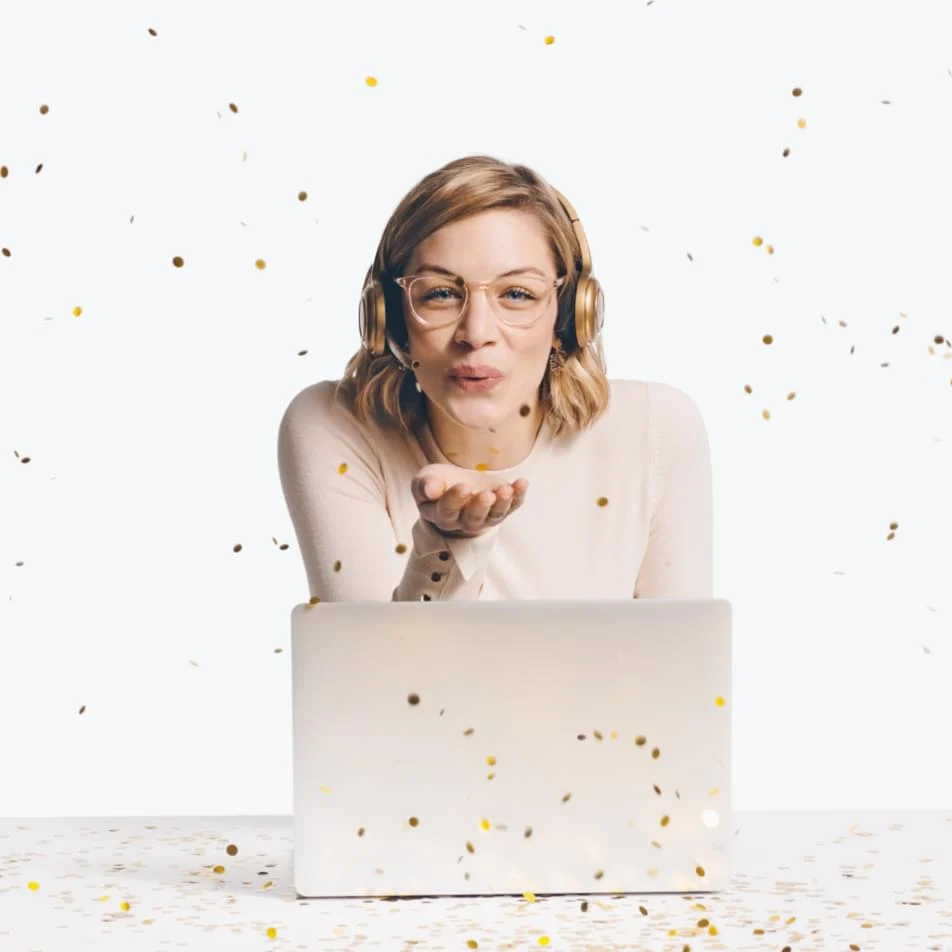 Everything where it needs to be
Zendesk is built for agents first, which means that the Agent Workspace is made for them. After all, agents just want to deliver seamless support without switching between dashboards or have customers repeat information. With the right tools and data in place, agents can maintain relevant, personal conversations on any channel.
Unify your channels
Context at your fingertips
Collaborate with ease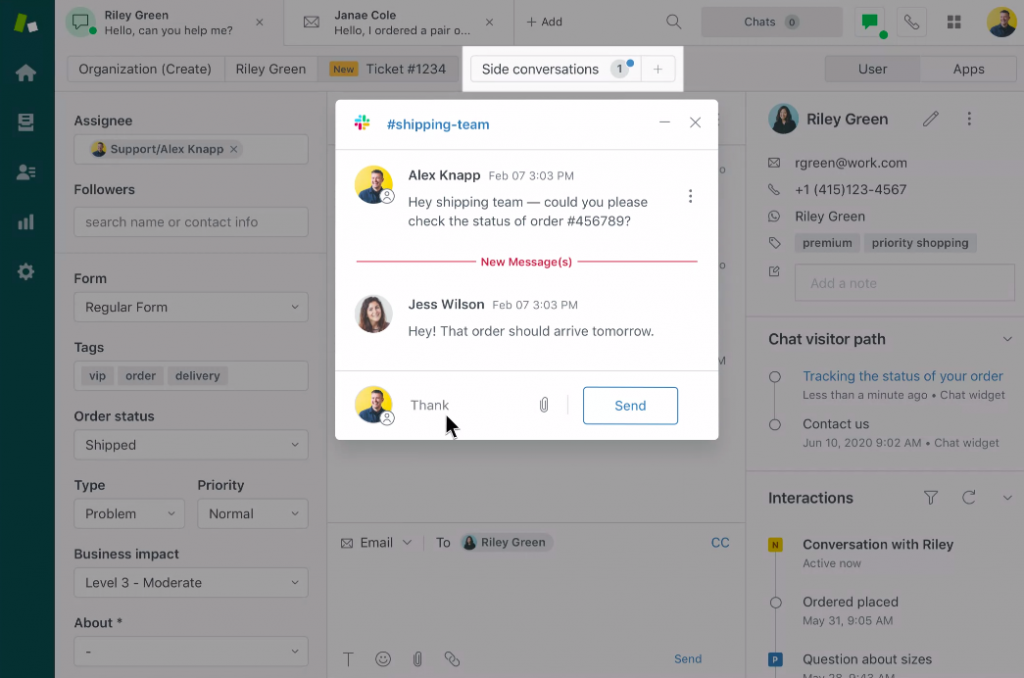 Track conversation updates
Get live updates about incoming messages and respond in real-time across email, chat, phone and messaging. See when a customer is typing a response via chat, or when a new WhatsApp message comes in. That way, you can turn your attention to where it's needed most.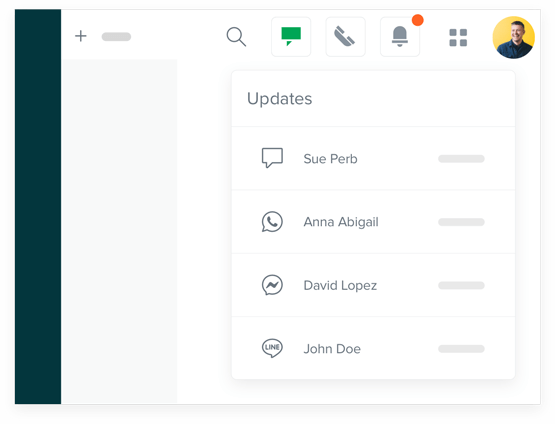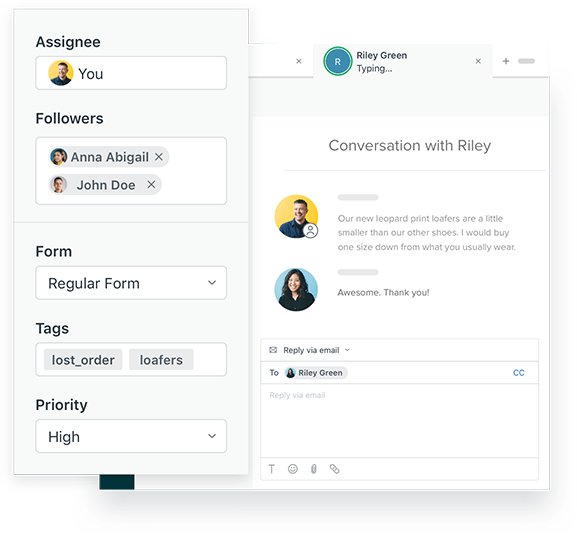 Superpowered customization
Moving from one conversation to the next is made easy with the ability to quickly update ticket metadata from one place. Update ticket forms and fields across channels, or assign a team member to quickly transfer a conversation. Pull in relevant details by integrating with over hundreds of apps in the Zendesk App Marketplace, ranging from workforce management to agent productivity, to have a unified view of the customer issue and offer fast assistance.
AGENT WORKSPACE IN ACTION
Building personal connections through video
BombBomb enables 30,000+ customers to connect through the power of video. With a simple Chrome extension or mobile app, BombBomb allows customers to record and send video emails in a matter of seconds. To support their customers, BombBomb uses a variety of channels, including email, chat, phone and social media. But managing these channels all at once can be a challenge, and BombBomb noticed that agent productivity was suffering.
The team switched to the Zendesk Suite, which allows their agents to use the new Agent Workspace. Now, they work with a single set of tools and processes across channels. And with the ability to pull in relevant customer details, apps and ticket fields, they're getting faster response times across their biggest channels — chat and email. Agents can now respond to incoming chats and follow up over email or phone from one place. Big changes at BombBomb.
"Our customers reach out to us across several channels, including email, chat and phone, and we want to make sure they're always able to reach out on the channel they prefer. With Agent Workspace, we're able to unify these channels in one place so that our support team can offer contextual, personal experiences, which has ultimately helped us boost our CSAT to 98%."
Jonathan Bolton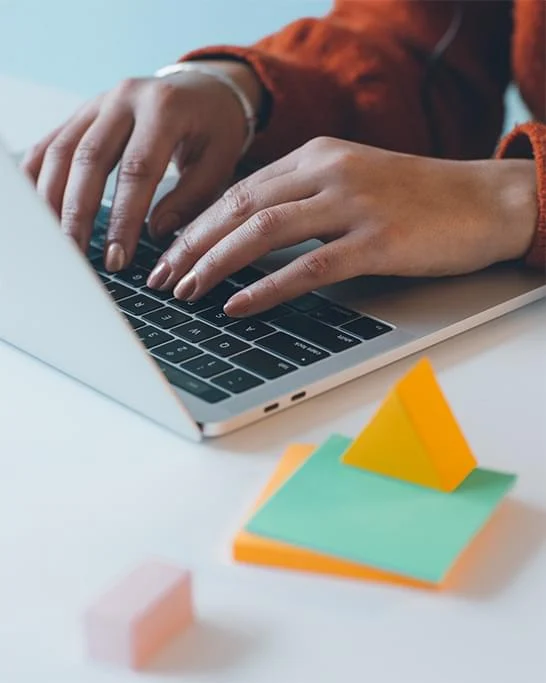 Powerful workspace. Empowered agents.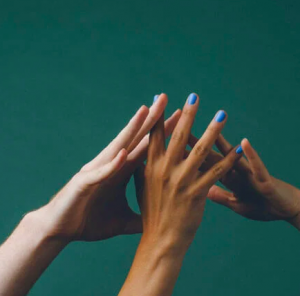 Demeter ICT - No.1 Zendesk Master Partner in Thailand and APAC